Description
---
Product Description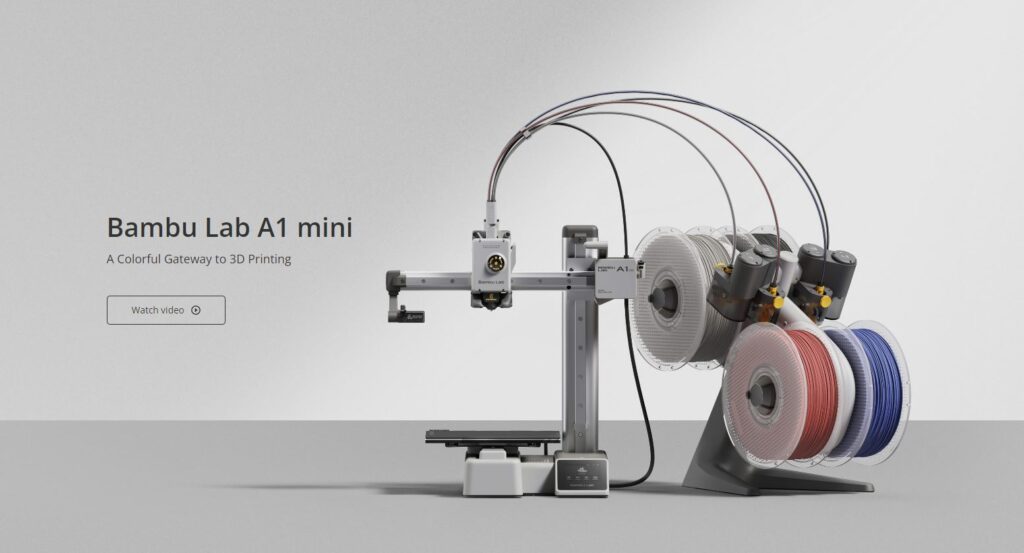 Elevating FDM 3D Printing
Revolutionizing Flow Control
The Bambu Lab A1 Mini 3D Printer is a game-changer in FDM 3D printing, redefining flow control. It utilizes a high-resolution, high-frequency eddy current sensor to precisely measure nozzle pressure. Our cutting-edge algorithm dynamically adjusts the flow rate based on sensor data, ensuring unrivaled printing accuracy.
Full Auto Calibration
The A1 Mini streamlines the calibration process, automatically handling Z-offset, bed-level, vibration resonance, and nozzle pressure calibrations for every print job with meticulous precision, saving you time and effort.
Plug-N-Play Convenience
The A1 Mini arrives pre-assembled, pre-squared, and pre-tuned, making setup a breeze. In just about 20 minutes, you can be ready for your first print, allowing you to dive into the world of FDM 3D printing effortlessly.
Active Motor Noise Cancelling
The A1 Mini features active motor noise cancellation, fine-tuning parameters to mitigate motor noise, providing a quieter and smoother printing experience.
High-Speed Precision
The A1 Mini incorporates full-metal rails, a rigid frame, nozzle pressure sensors, accelerometers, a powerful MCU, and an advanced motion control system. It delivers high-speed precision, producing top-quality prints that adhere to speed benchmarks straight out of the box, all without the need for specialized filaments.
A1 mini Tech Specs
Item
A1 mini Specification
Body
Build Volume(W*D*H)
180*180*180 mm³
Toolhead
Hot End
All-Metal
Nozzle
Stainless Steel
Max Hot End Temperature
300 °C
Nozzle Diameter
0.4 mm (Included)
0.2 mm, 0.6 mm, 0.8 mm
Heatbed
Build Plate
Bambu Textured PEI Plate (Included)
Bambu Smooth PEI Plate
Max Build Plate Temperature
80°C
Speed
Max Speed of Tool Head
500mm/s
Max Acceleration of Tool Head
10m/s²
Supported Filament
PLA, PETG, TPU, PVA
Ideal
ABS, ASA, PC, PA, PET,
Carbon/Glass Fiber Reinforced Polymer
Not Recommended
Sensors
Monitoring Camera
Low Framerate Camera (Up to 1080P)
Timelapse Supported
Filament Run Out Sensor
Yes
Filament Odometry
Yes
Power Loss Recover
Yes
Filament Tangle Sensor
Yes
Physical Dimensions
A1 mini : 347*315*365 mm³ , Package size : 385*430*460 mm³ , Net weight 5.5 kg , Gross weight 8.2 kg
A1 mini Combo : Package size 385*430*495 mm³ , Gross weight (AMS lite included) 10.2 kg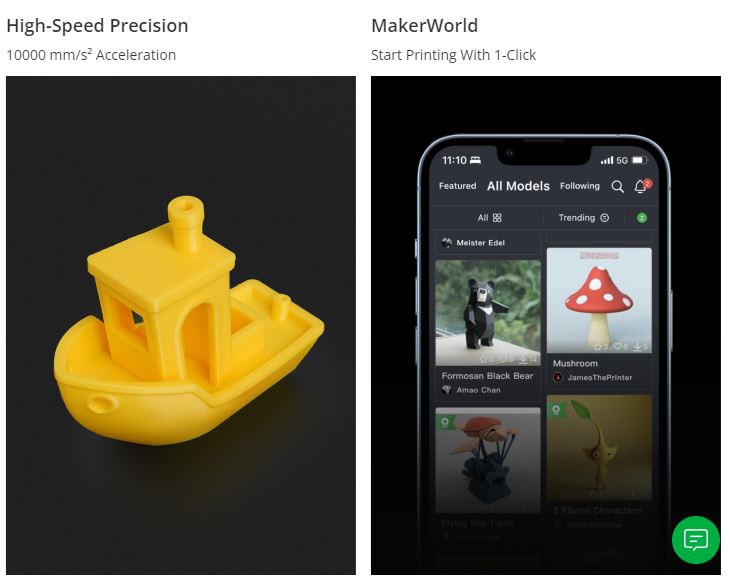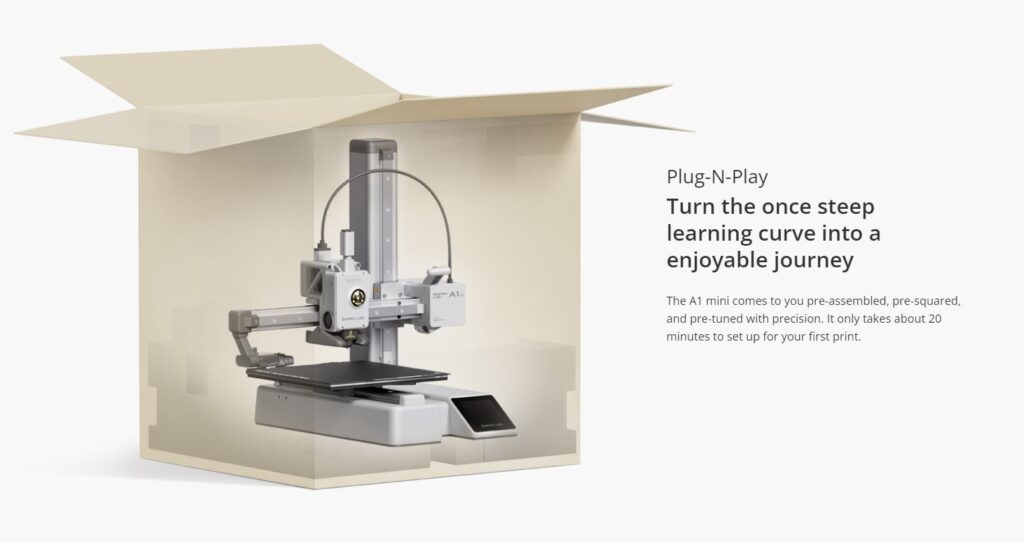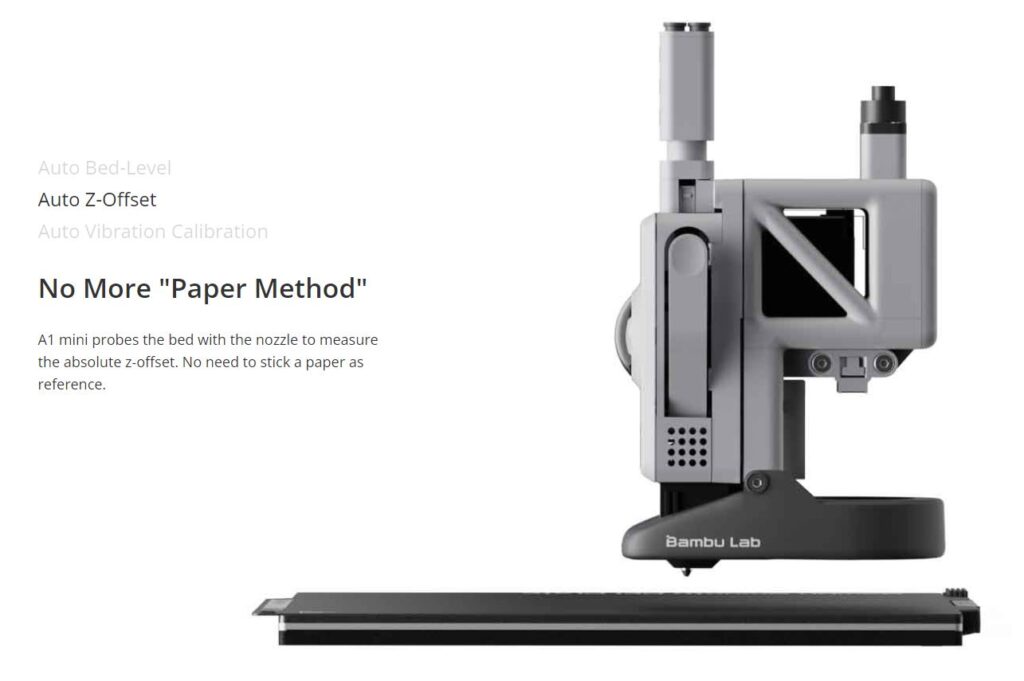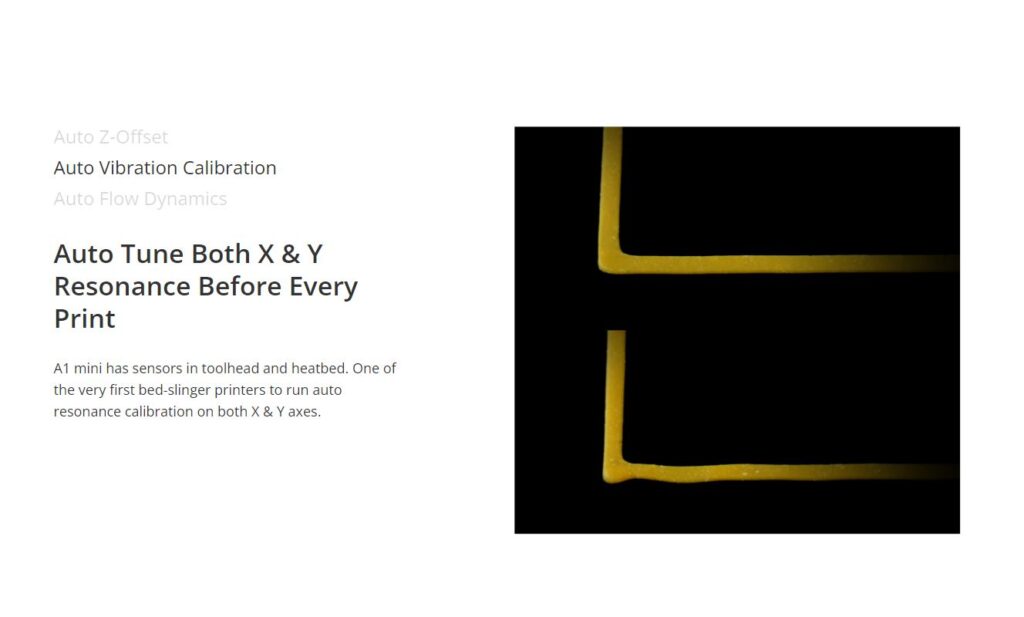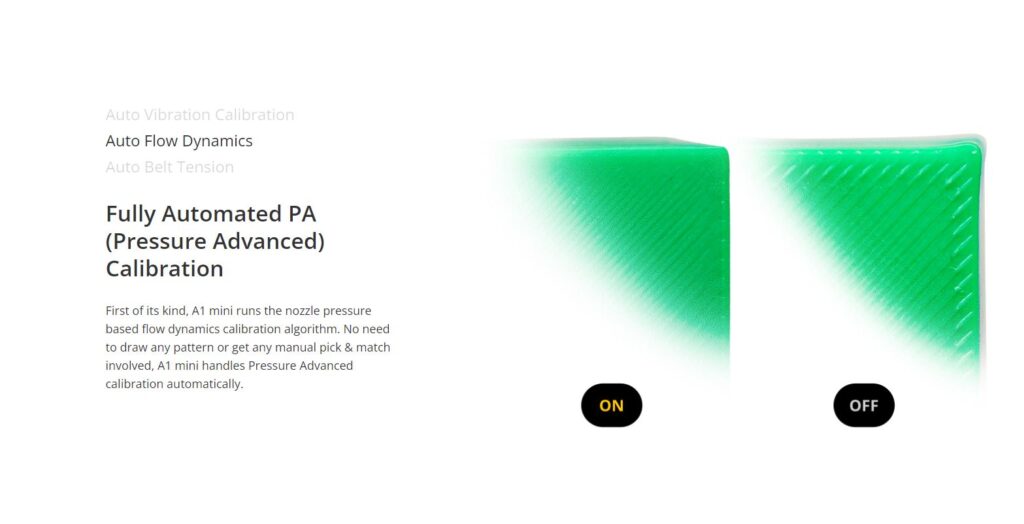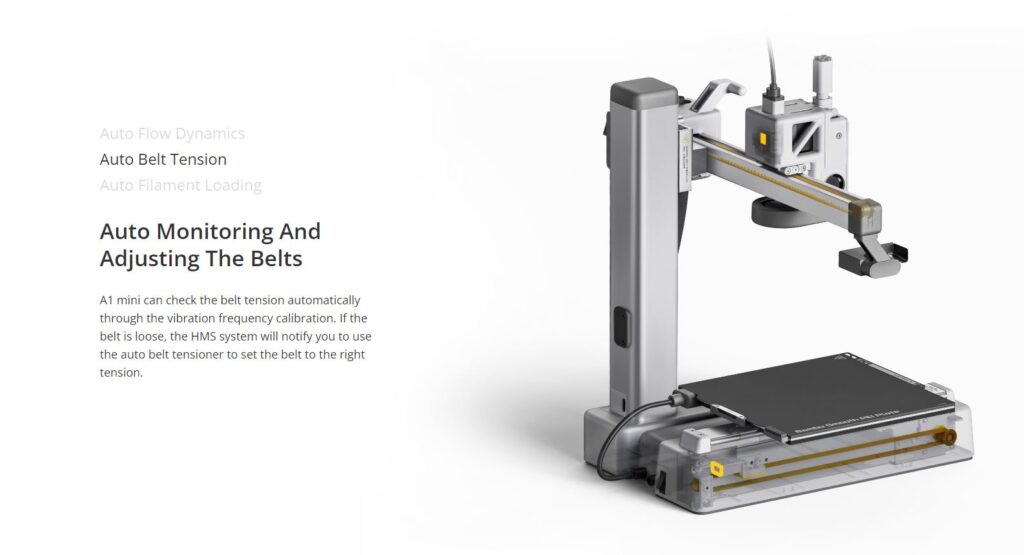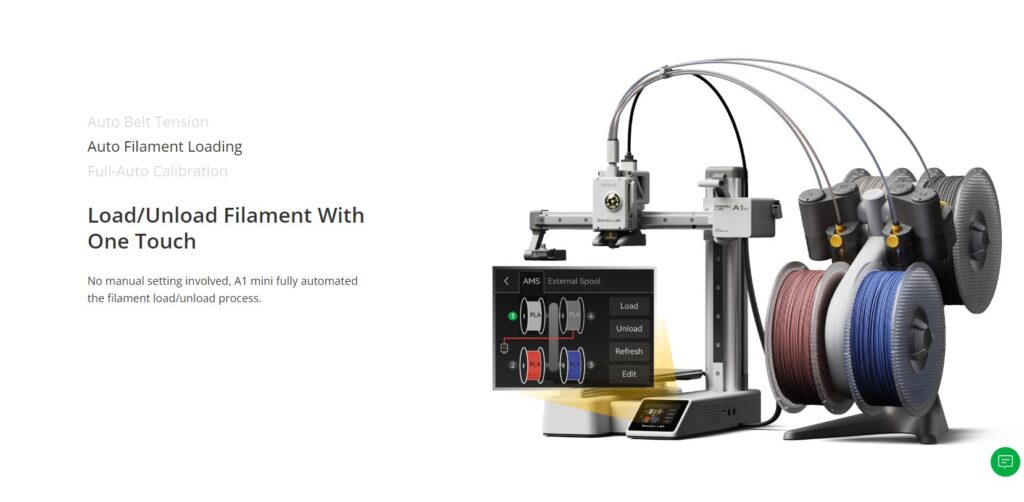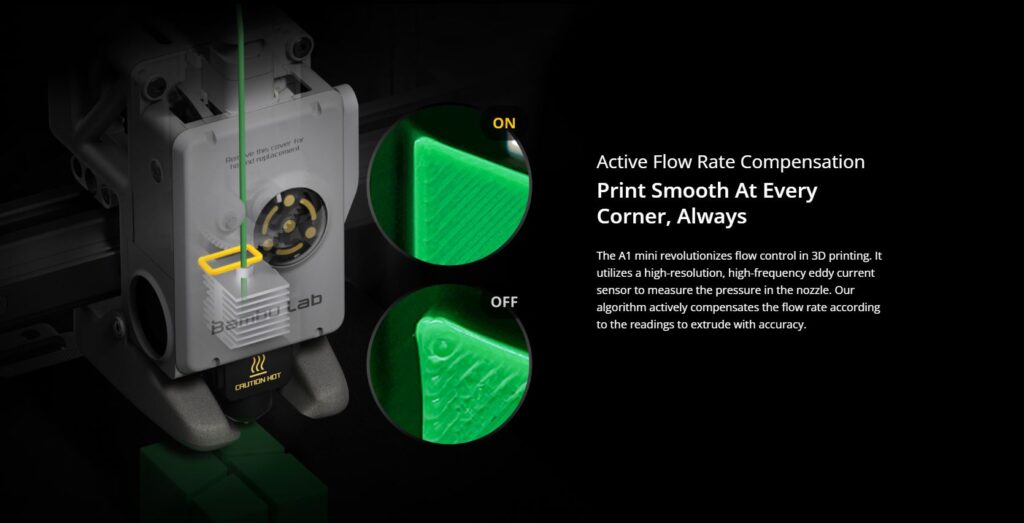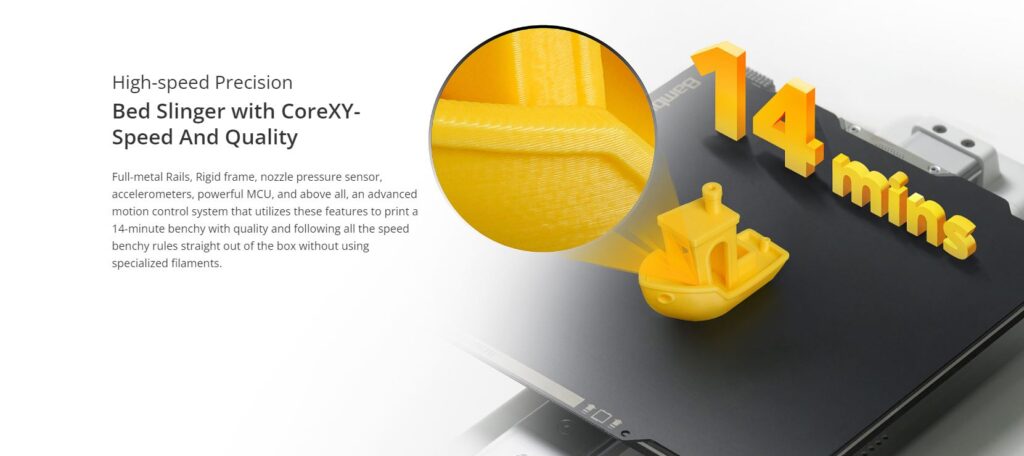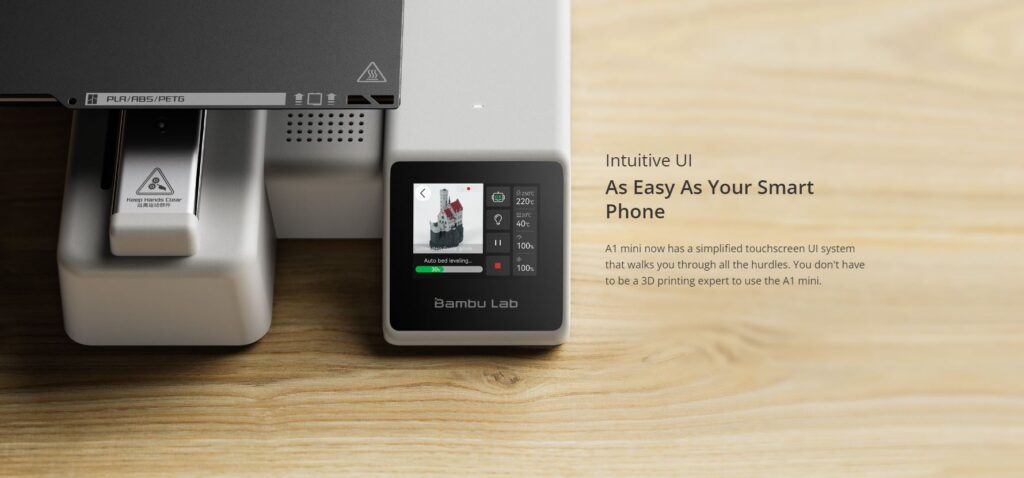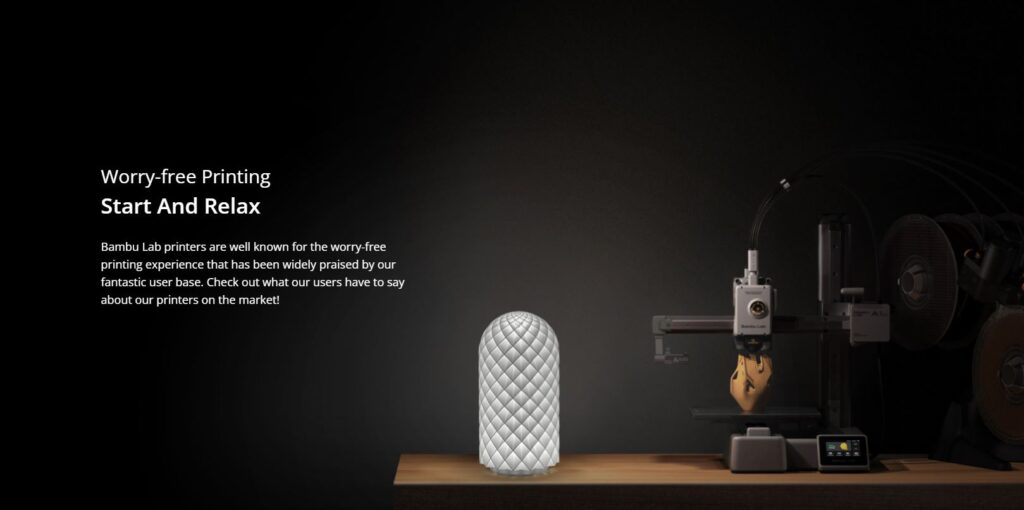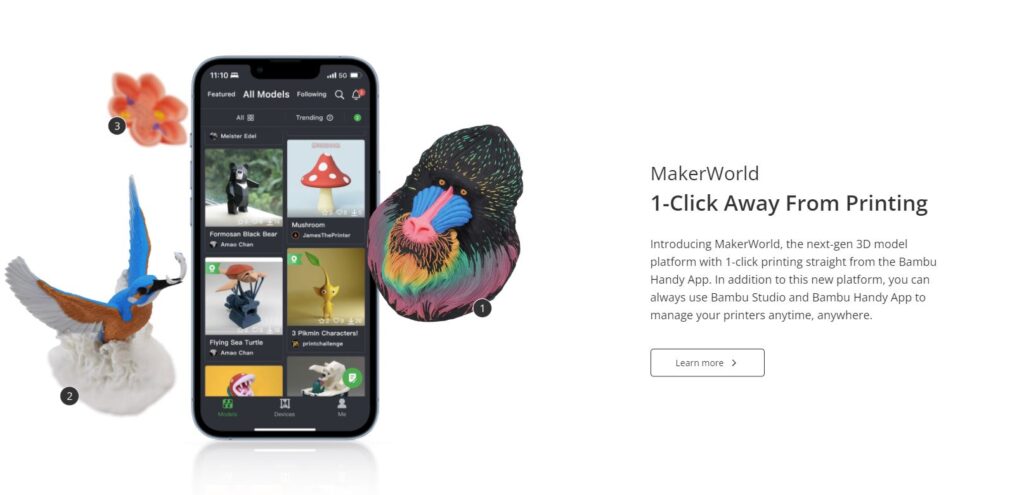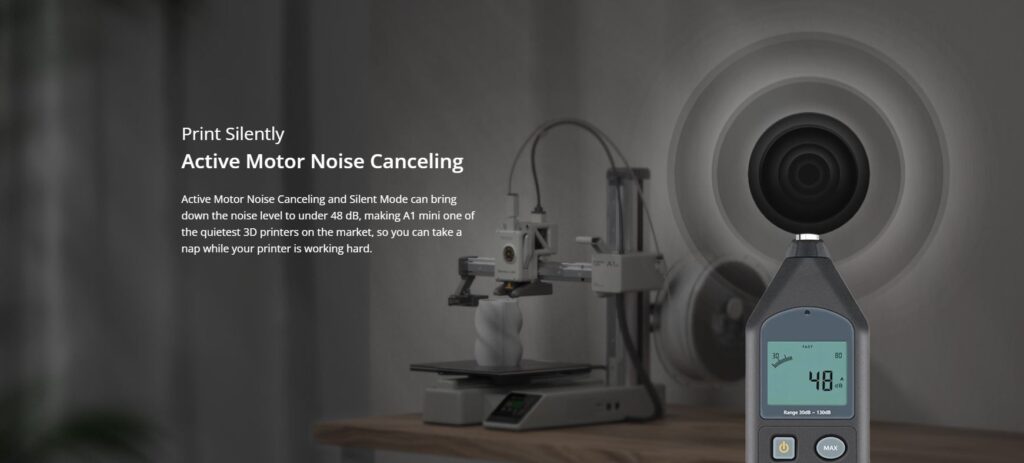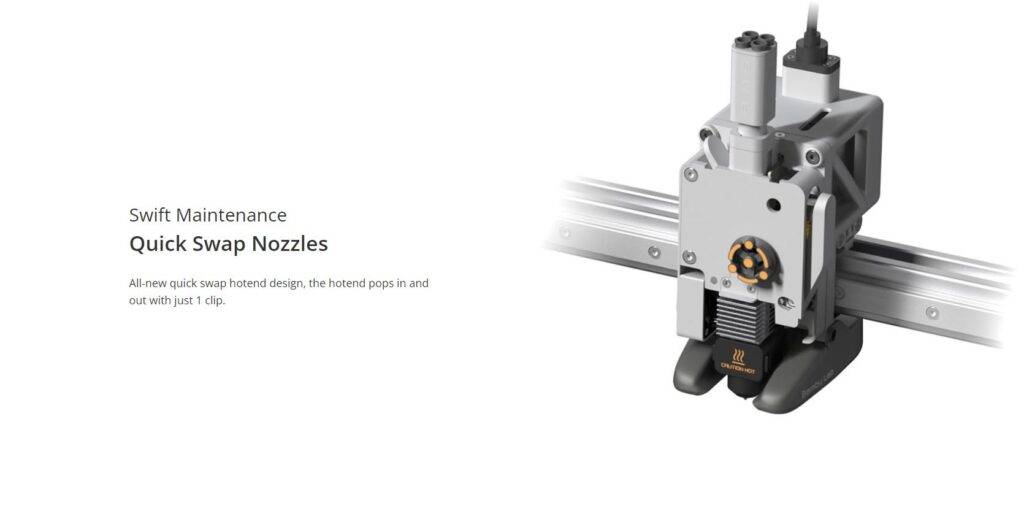 MADE ON BAMBU A1