Description
eTPU-95A
TPU material has good flexibility with a hardness of 95A, easy to print, and can quickly print large, complex and accurate prototypes of elastomer parts.Excellent elasticity, printed products with tpu filament are not easy to deform.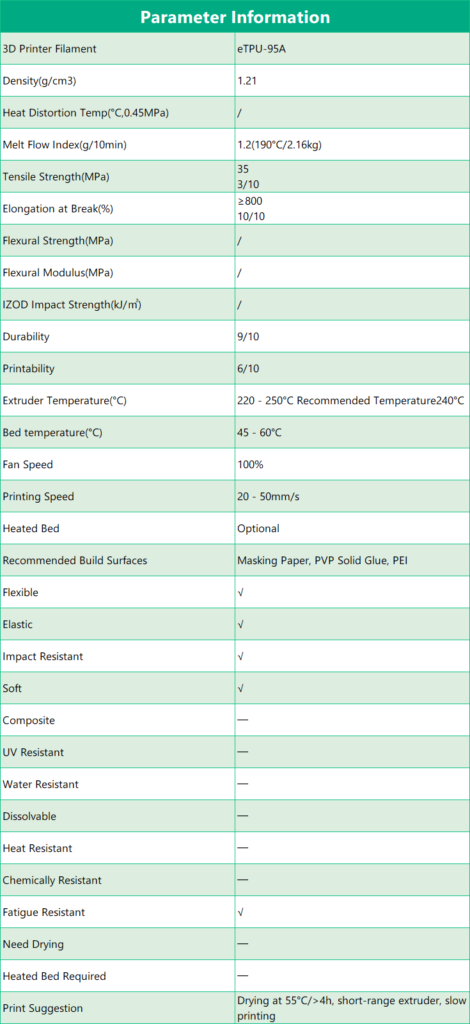 Notes:
1. It is recommended to dry the printing (55℃/>4H) to achieve the best printing effect. It is recommended to use it with eBOX cartridges when printing.
2. It is recommended to use a short-range two-wheel reduction extruder designed for flexibility, eTPU-95A materials are usually difficult to print on a remote extrusion machine. The remote extruder can try to print at a slower speed at 20mm/s or even slower.
3. The nozzle may have impurities after printing for a long time. It is recommended to use it with the cleaning filament. If necessary, replace the nozzle and throat with a new one.