Description
---
Product Description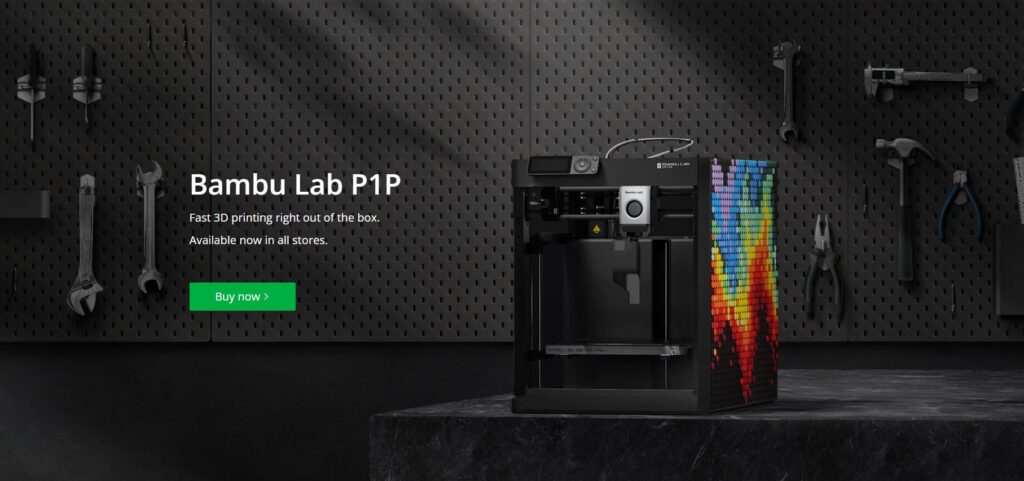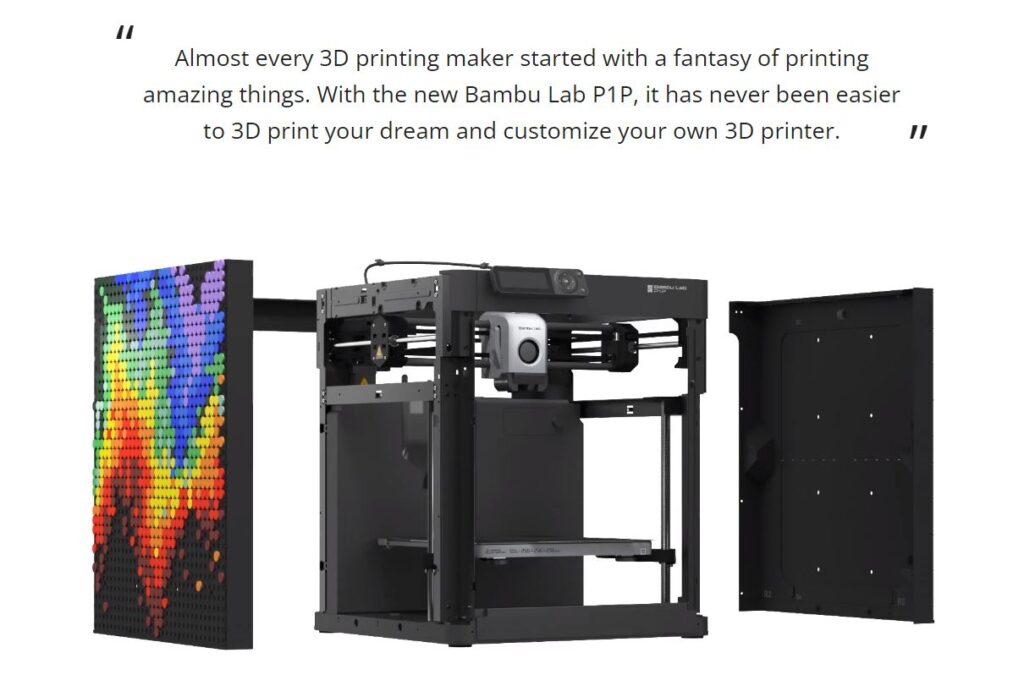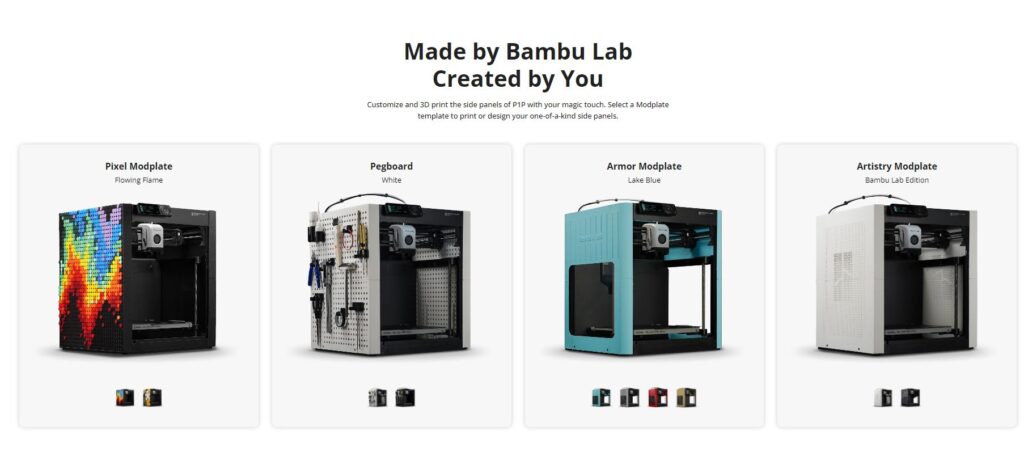 Main Features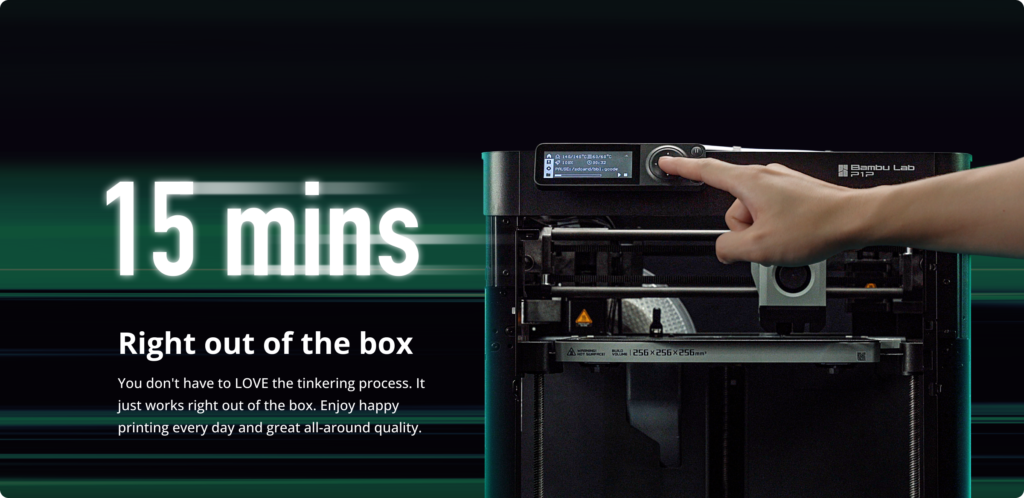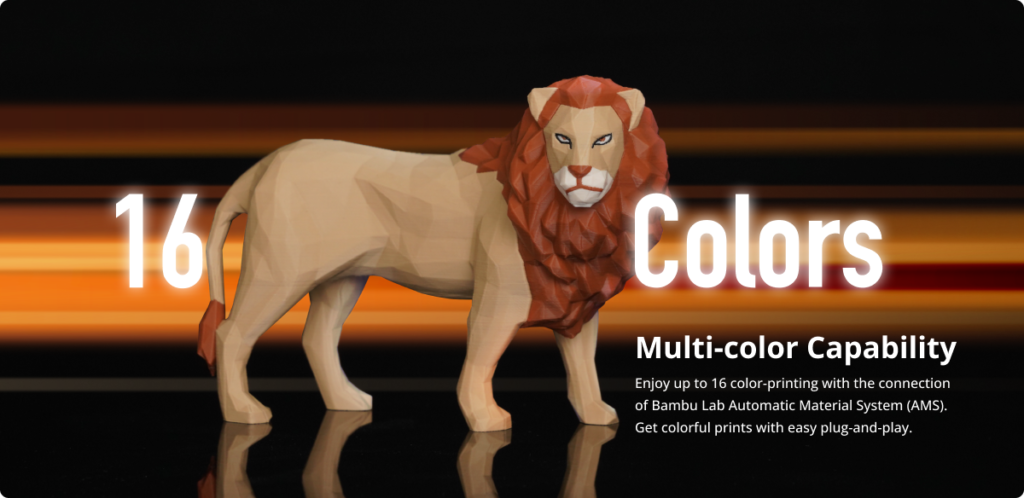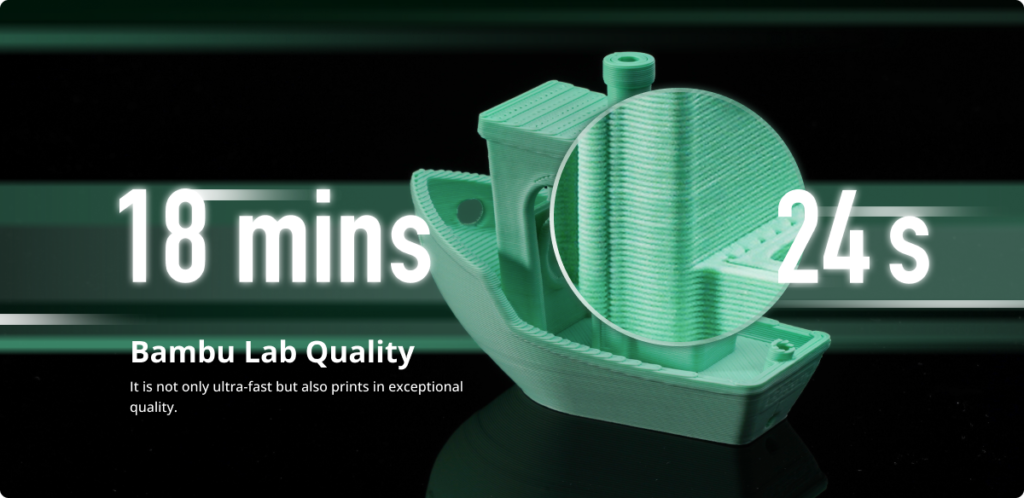 Designed for Efficiency
CoreXY up to 20000 mm/s² Acceleration

The Bambu Lab P1P inherits the proven kinematics and motion control system of the Bambu Lab Flagship printer. It prints with a top speed of 500 mm/s, the acceleration from zero to 500 mm/s takes just 0.025 seconds.

Vibration Compensation & Pressure Advance

The active vibration compensation (XY) algorithm and pressure advance guarantees extra smoothness and gets you good prints.

Direct-drive Extruder

With the design that the motor is directly connected to the extruder, P1P has better control on the extrusion and retraction of flexible filaments. Precise and consistent extrusion for smooth and no-blur prints.
Succeed with a Perfect First Layer

The automatic bed leveling(ABL) sensor calibrates and levels the bed properly, making you a perfect first layer for every 3D print.

Bambu Studio & Bambu Handy

Connect with Bambu slicing software and mobile app to control your printer and monitor the prints.

Advanced Upgrades Available

Upgrade P1P with advanced parts to make it even better. Get essential electronic components from the official store and 3D print the other parts to assemble them yourself.
Item
Specification
Printing Technology
Fused Deposition Modeling
Body
Build Volume(W×D×H)
256*256*256 mm³
Chassis
Steel
Shell
Printable
Tool Head
Hot End
All-Metal
Extruder Gears
Steel
Nozzle
Stainless Steel
Max Hot End Temperature
300 ℃
Nozzle Diameter (Included)
0.4 mm
Nozzle Diameter (Optional)
0.2 mm, 0.6 mm, 0.8 mm
Filament Cutter
Yes
Filament Diameter
1.75 mm
Hot bed
Build Plate (Included)
Bambu Dual-Sided Textured PEI Plate
Build Plate (Optional)
Bambu Cool Plate
Bambu Engineering Plate
Bambu High Temperature Plate
Max Build Plate Temperature
100℃
Speed
Max Speed of Tool Head
500 mm/s
Max Acceleration of Tool Head
20 m/s²
Max Hot End Flow
32 mm³/s @ABS(Model: 150*150mm single wall; Material: Bambu ABS; Temperature: 280℃)
Cooling
Part Cooling Fan
Closed Loop Control
Hot End Fan
Closed Loop Control
Auxiliary Part Cooling Fan
Optional
Supported Filament
PLA, PETG, TPU, PVA, PET
Ideal
PA, PC, ABS, ASA
Capable
Carbon/Glass Fiber Reinforced Polymer
Not Recommended
Sensors
Chamber Monitoring Camera
Low Rate Camera 1280 x 720 / 0.5fps (Optional)
Timelapse Supported
Filament Run Out Sensor
Yes
Filament Odometry
Optional with AMS
Power Loss Recover
Yes
Physical Dimensions
Dimensions(W×D×H)
386*389*458 mm³
Net Weight
9.65kg
Electrical Parameters
Input Voltage
100-240 VAC, 50/60 Hz
Max Power
1000W@220V, 350W@110V
USB Output Power
5V/1.5A
Electronics
Display
2.7-inch 192×64 Screen
Connectivity
Wi-Fi, Bluetooth, Bambu-Bus
Storage
Micro SD Card
Control Interface
Button, APP, PC Application
Motion Controller
Dual-Core Cortex M4
Software
Slicer
Bambu Studio
Support third party slicers which export standard G-code such as Superslicer, Prusaslicer and Cura, but certain advanced features may not be supported.
Slicer Supported OS
MacOS, Windows