Description
Extruder structural optimization of Creator 3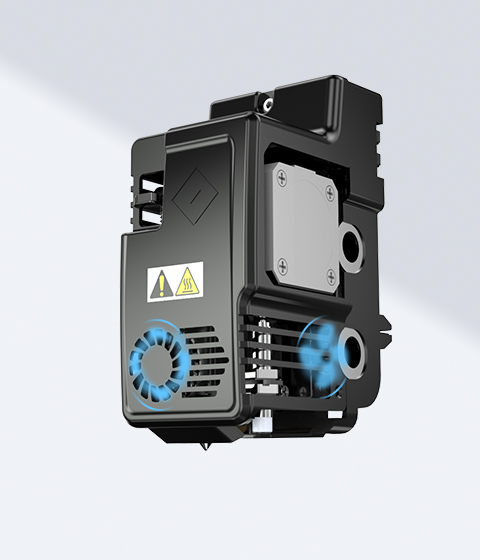 Dual-fan Configuration
Controllable wind speed for better printing quality of engineering filaments.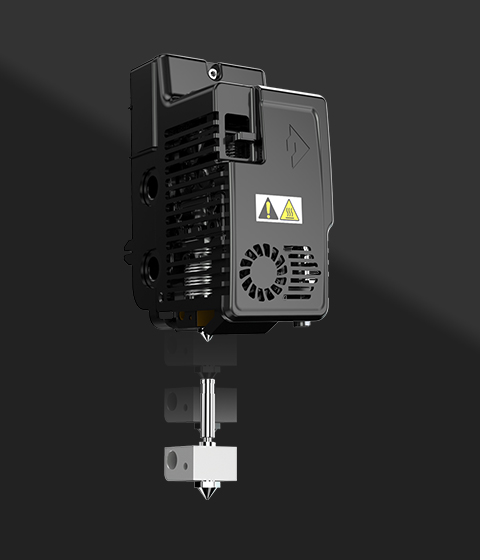 New Heating Assembly Optimization
Nozzle and heating block integrated together, it's easy to detach and maintain this assembly.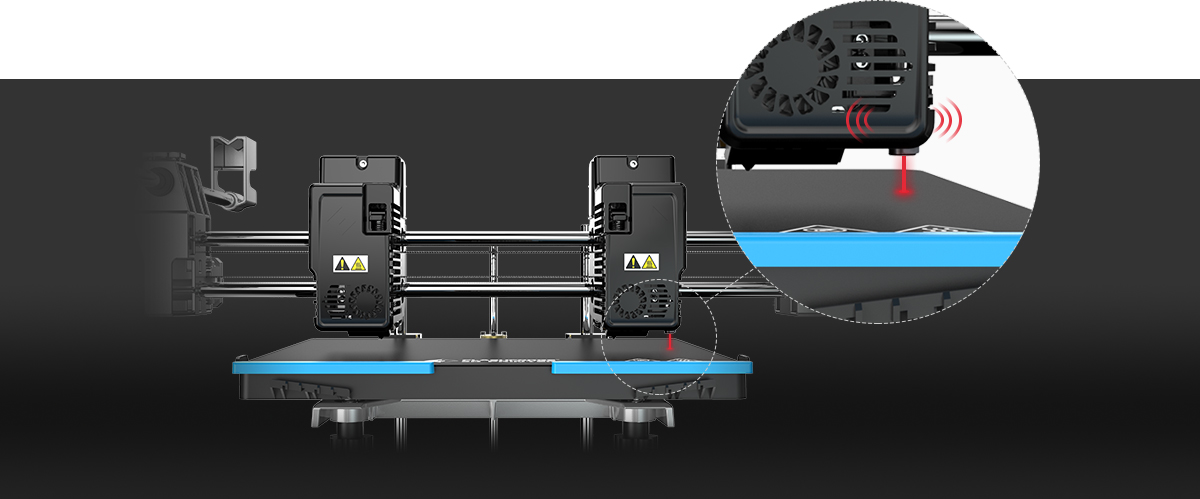 Upgraded extruder sensors for more accurate leveling
Flashforge Creator 3 Pro improves the success rate of leveling and makes the printing positioning more accurate.
Creator 3 pro supports multiple nozzle options: 320℃ in Max. & durable in use
Carbon Steel Nozzle
(for printing carbon fiber composite materials)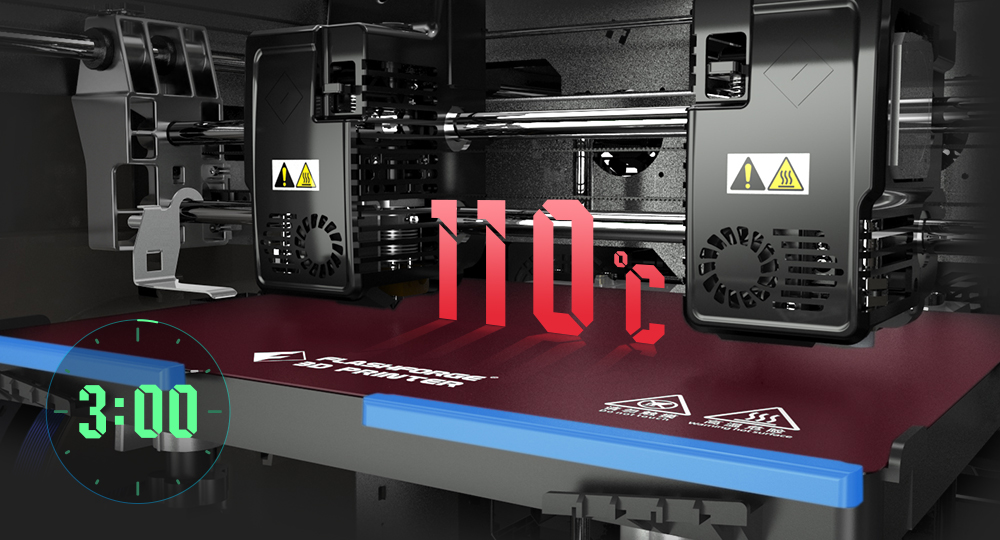 The heating speed of the platform
is increased by 5 times.

It takes only 3 minutes to heat
up the build plate to 110℃.

Flexible plate with magnet, easy to remove from and adhere to the base platform
• Excellent thermal conductivity ensures quick heating up of the plate.
• Flexible plate can be bent slightly to take off printouts.
• Internal magnet makes it easily be absorbed onto the base platform.
Multi-mode printing
IDEX structure, with multi-mode printing supported and efficiency doubled.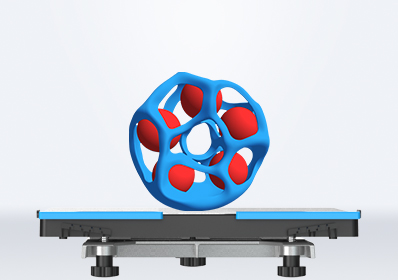 Dual-color Mode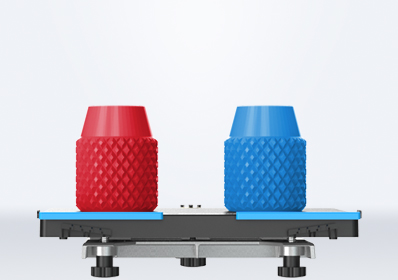 Duplicate Mode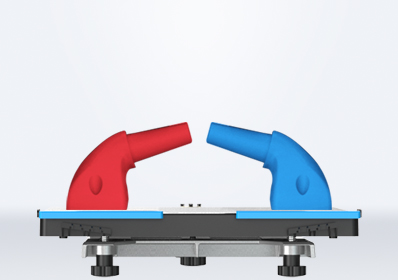 Mirror Mode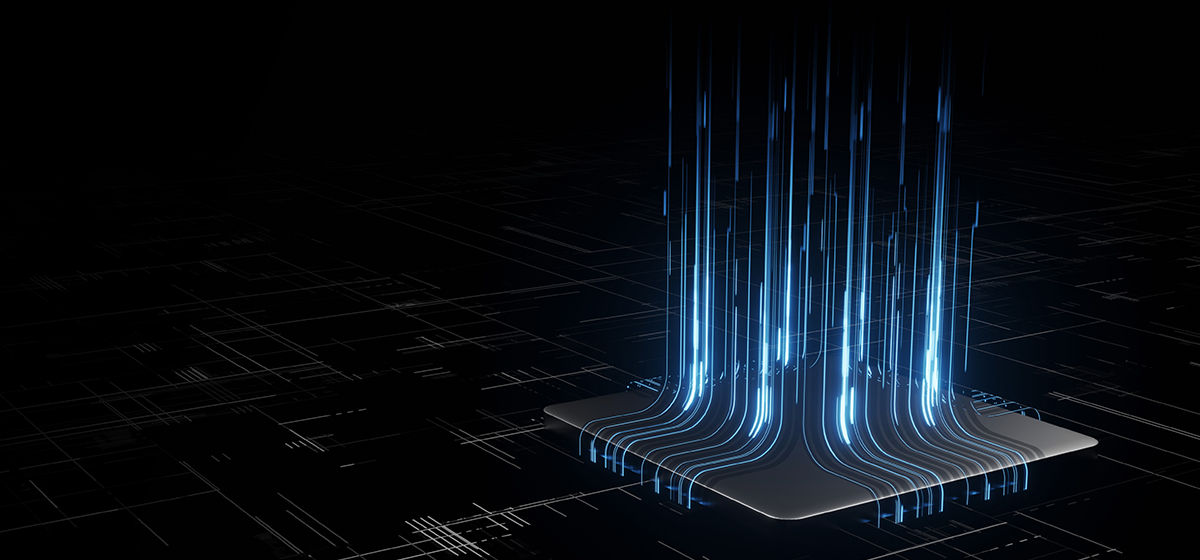 Technical Specifications
| | |
| --- | --- |
| Name | Creator 3 Pro |
| Extruder Type | IDEX (Independent dual extruders) |
| Printing Precision | ±0.2mm |
| Build Volume | 300x250x200mm |
| Nozzle Diameter | 0.4mm(0.6/0.8mm) |
| Print Speed | 10-150mm/s |
| Maximum Extruder Temperature | 320℃ |
| Platform Heating Temperature | 120℃ |
| Filament | PLA / ABS / PA / PC / PVA / HIPS / PETG / Wood / ASA / PACF |
| | |
| --- | --- |
| Connectivity | USB/Wi-Fi/Ethernet |
| Auxiliary Leveling | √ |
| Out of Filament Reminder | √ |
| Replaceable Platform | √ |
| Resume Printing After Power Failure | √ |
| Touch Screen | 4.3-inch |
| Camera | √ |
| Flexible Magnetic Platform | √ |
| Air Filter | √ |