Description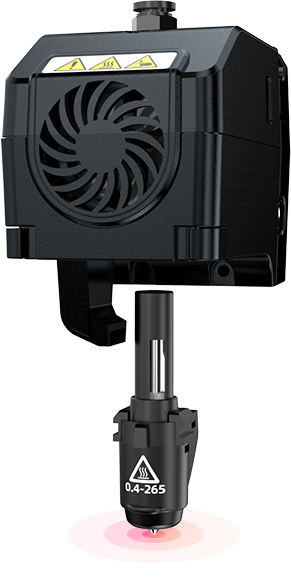 Removable nozzle
With the patented buckle design, the nozzle of Adventurer 4 3D printer can be quickly detached from the extruder. Just press the buckle to swap the nozzle, finishing in only 3 seconds.
60 seconds
 heating up to 
200℃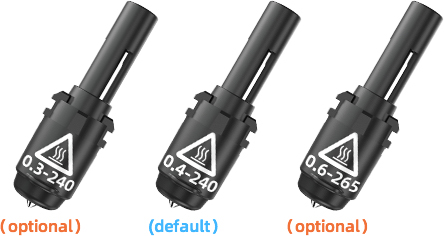 Multiple nozzle options
Different nozzle choice: 0.3/0.4/0.6mm.

Accuracy and efficiency as you wish!

240/265℃ nozzle options for various filaments:

ABS / PLA / PC / PETG / PLA-CF / PETG-CF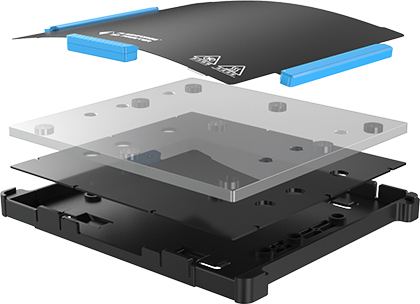 Build platform can heat up to 110℃ in Max.
Flexible upper plate, bend it to easily take off the printouts. Internal magnetic ensures upper plate well fastened on the bottom board when printing. Heatable build bed reduces print problems of warping, shrinkage, and bottom raft non-sticky.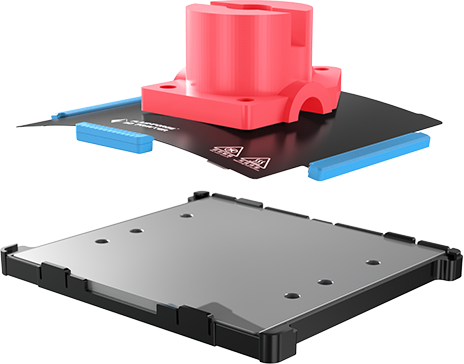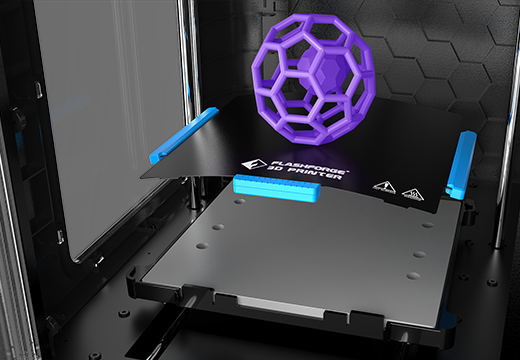 Nine point auto calibration
Adventurer 4 uses CNC-made bottom frame as the base;
8 mm aluminum upper plate ensures flatness;
Planeness error of the base platform is less than 0.15 mm;
Easy to make platform leveling;
Excellent first-layer printing quality.
Multi-function escort
Continuing print from the point it stopped last time when electricity is on;
When filament runs out, the filament sensor can detect it and show alert;
HD camera built in Flashforge adventurer 4 3D printer for remote monitoring;
Adventurer 4 can be connected with Wi-Fi or Ethernet for remote control;
Newly iterated FlashPrint supports multiple Adventurer 4 3D printers controlled in one go!
Remote-control function handles exceptions while printing.
Energy-saving mode: only 1KWH power consumption when standby overnight.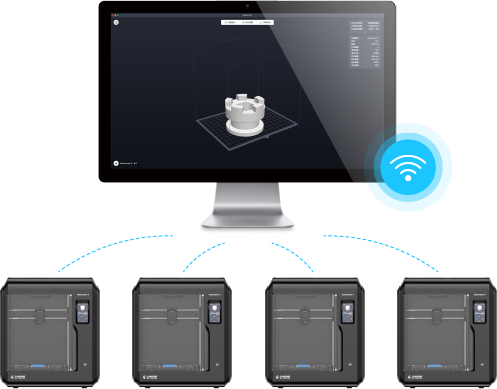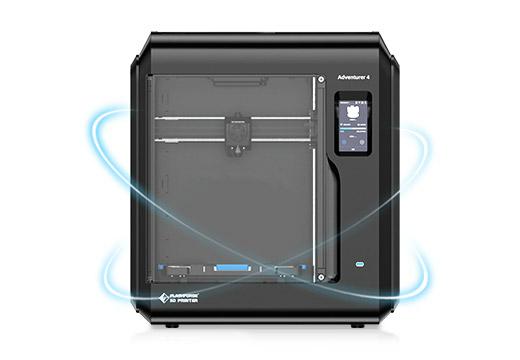 Safe and easy to use
Flashforge Adventurer 4 ensures stable and good print effects, makes it low cost on machine maintenance.
Flashforge Adventurer 4 supports various materials
The high-temperature 265℃nozzle of Flashforge 3D printer adventurer 4 can well print many filaments made by leading filament manufacturers.
Filaments including ABS / PLA / PC / PETG / PLA-CF / PETG-CF.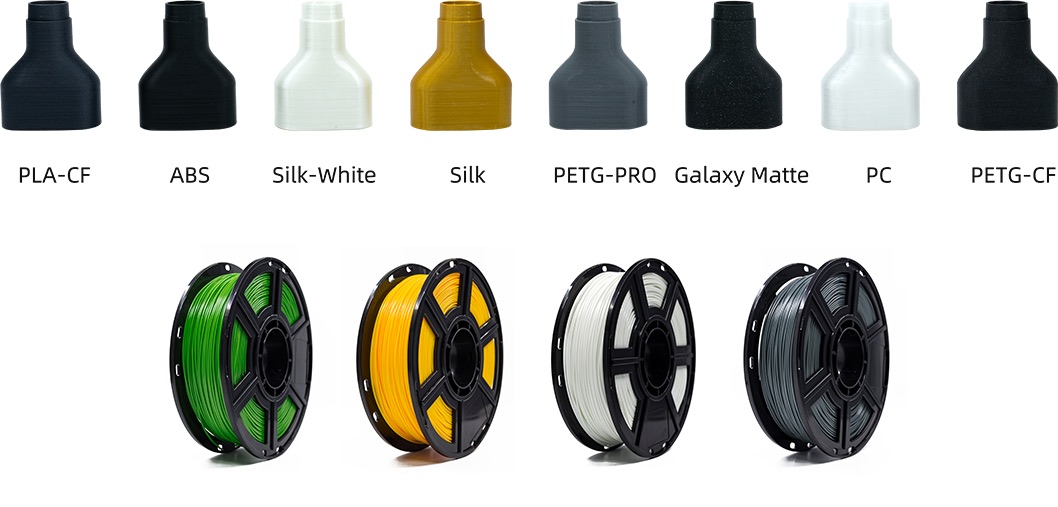 Specifications
Printing
Extruder Quantity
1
Nozzle Diameter
0.4mm (default), 0.6/0.3mm (optional)
Maximum Extruder Temperature
265℃ (509℉)
Print Speed
10-150mm/s
Maximum platform Temperature
110℃ (230℉)
Filament Compatibility
PLA, ABS, PC, PETG, PLA-CF, PETG-CF
Filament Diameter
1.75mm (0.069IN)
Print Volume
220*200*250mm (8.67*7.87*9.84IN)
Layer Thickness
0.1mm-0.4mm
Print Precision
±0.1mm (test of 100mm cube)
Mechanical & Dimension
Printer Dimension
500*470*540mm (19.7*18.5*21.3IN)
Screen
4.3-inch touch screen
Gross Weight
26kg (57.3LBS)
Internal Storage
8G
Working Environment
15-30℃ (59-86℉)
Camera
1
Air Filter
HEPA 13
Running Noise
<50dB
Electrical
Power Input
AC100-240V, 47-63Hz
Power
320W
Power Output
24V, 13.3A
Connectivity
USB stick, Wi-Fi, Ethernet
Software
Software
FlashPrint/Cura/Slic3r (need setting)
File Input Format
3MF / STL / OBJ / FPP / BMP / PNG / JPG / JPEG files
File Output Format
GX/G